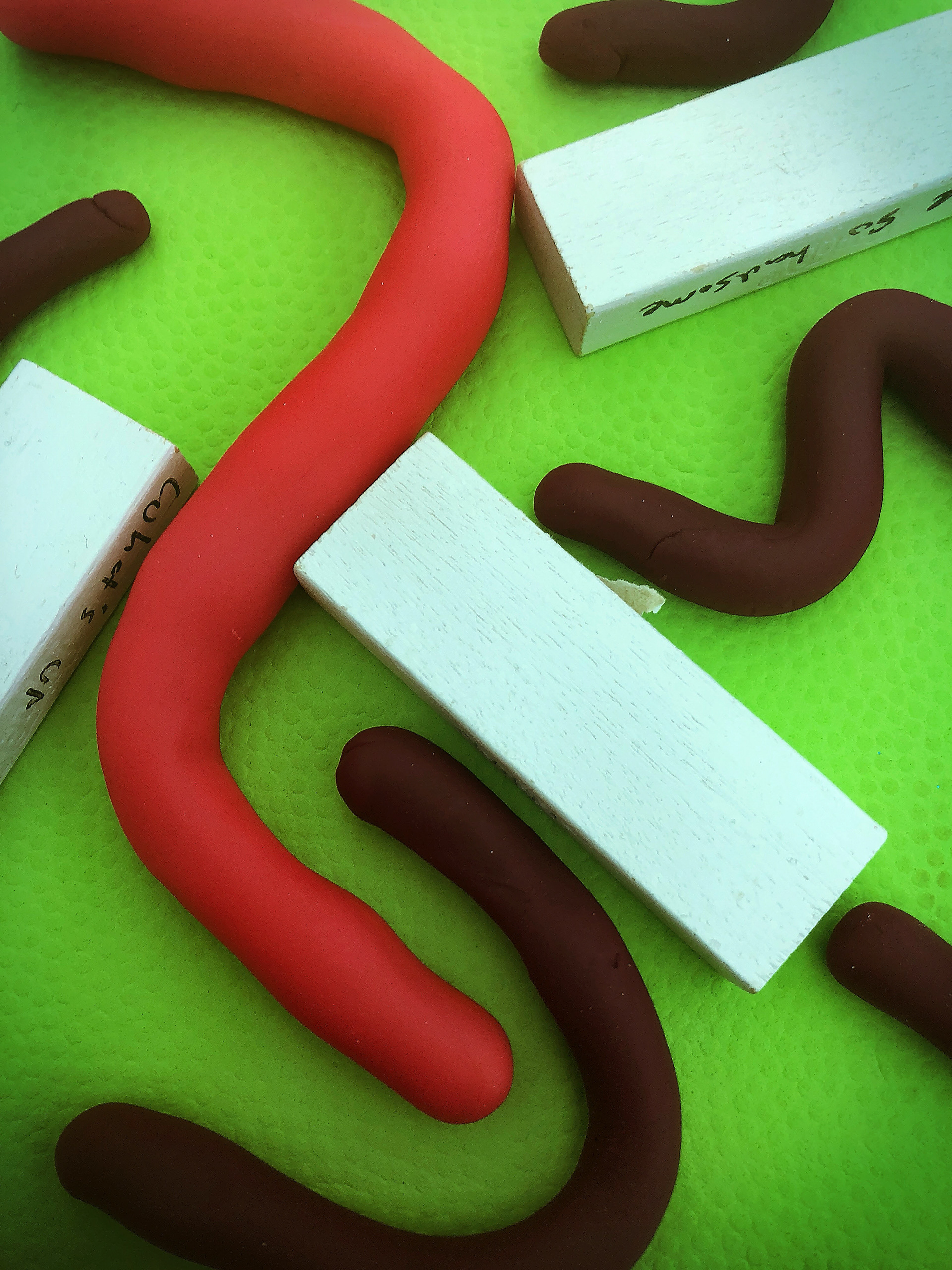 54 More is an expressive game that embodies my personal experience circuit of being non-binary, and  the process of coming out.
The game reappropriates the classic game of "Jenga" to become an asymmetrical game that must be played with Waverly. Players take the familiar tower apart two blocks at a time, one being handed to Waverly and one being put back on top of the tower, while reading what is written on the blocks. Then at any point Waverly can attempt to disrupt the process by wrapping a jenga block with clay and writing something in response to the block.
The game continues until the tower falls.