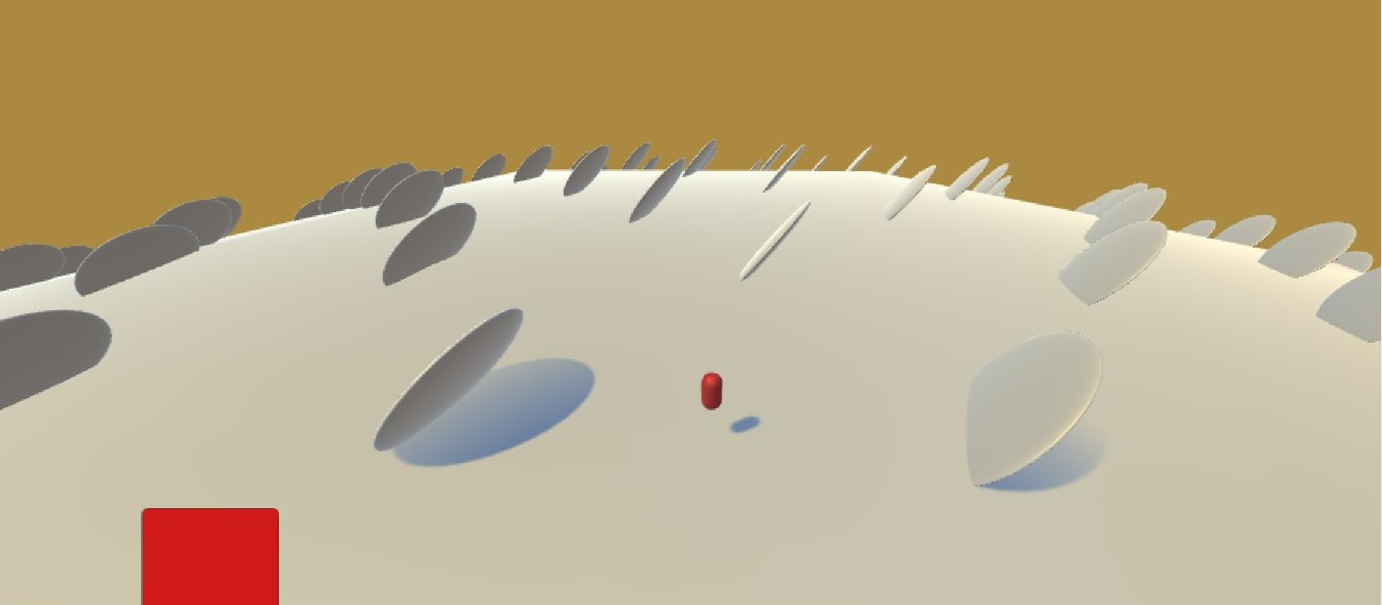 Gooden is a currently developing, relaxing, casual activity game where the player builds a card deck to shape the world.
Something I have been interested in is why there are not more forms of cooperative games for friends to enjoy with each other. I have been specifically interested in asynchronous forms of this that is separate from varying puzzle and word games. Instead, I focused on trying to create a game that uses
"Cocoa & Quilts" concept of coziness
in a casual environment with the goal of adding multiplayer in the future.
In Gooden the player wanders around two sections of the environment: the garden and the rest of the world. While in the garden players can take part in activities like breakdancing, yarn drawing, and shooting fireworks. All of these add to a players card deck in order to build onto the greater world that create ambiguity for the player to continue.

Gooden was shown at PLAYTECH 2018.
Made in Unity