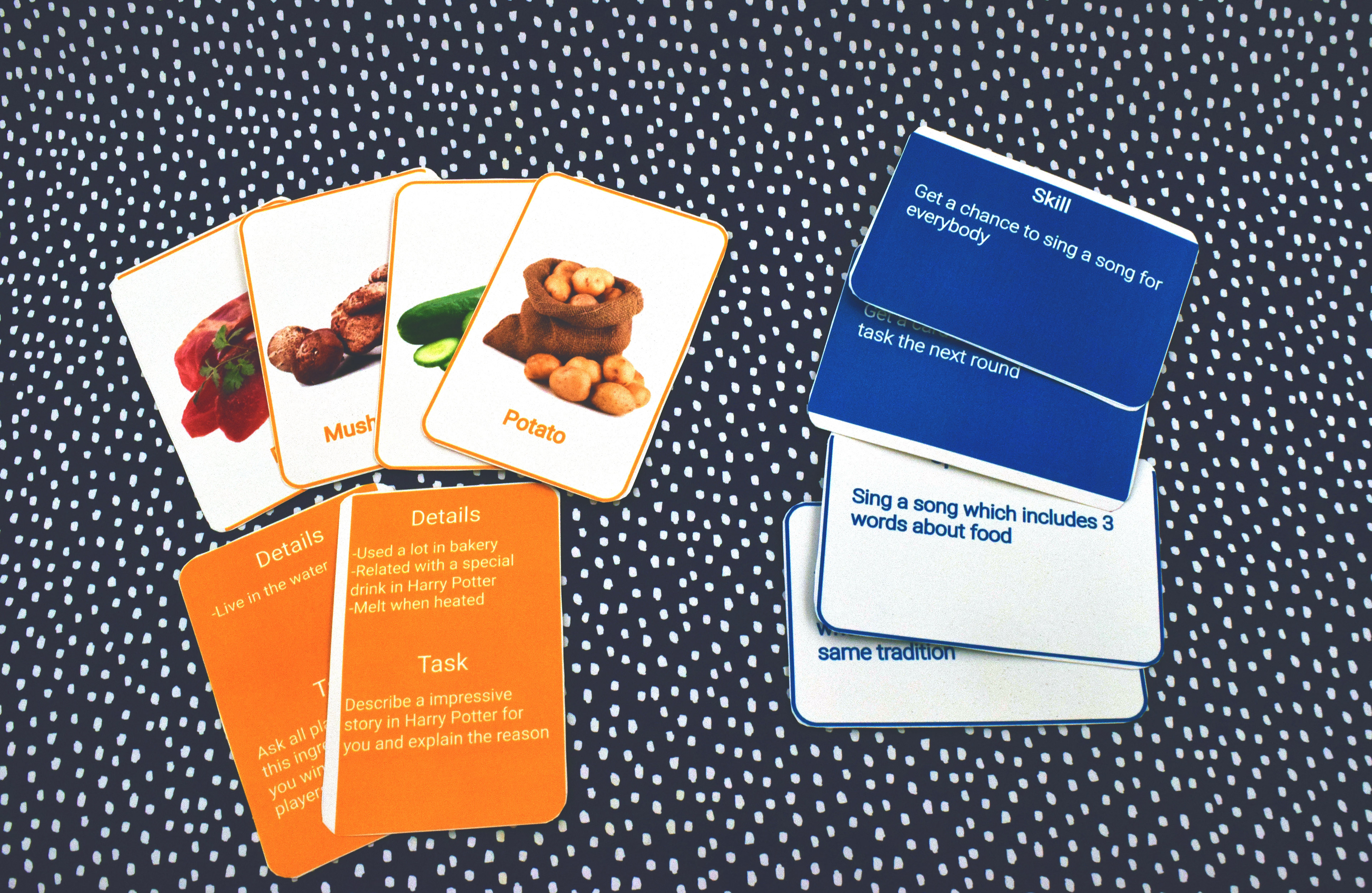 Made in collaboration with Fuxin Liu
Hao Hao Shi is a social strategy card game that connects each players' personal experiences in the context of a cooking game show.

Getting to know new people can be an awkward, difficult experience, especially if there aren't that many similar experiences to connect to. When we started developing Hao Hao Shi, our goal was to find a way to help people from different cultures have fun connecting to one another.

Players organize into teams of two for the two phases of the game. The first phase is the "super market" phase where each team takes turns accomplishing tasks and then guessing what food they believe to be on the other side of the card. From this playful set of rules around different ingredients, conversations arise about the differences players feel about the food. This phase ends after four rounds of shopping.
The second phase is the "Cooking Party" phase! During this phase the teams work together to create the best recipe in order to impress the other teams! The team with the most creative recipe wins!