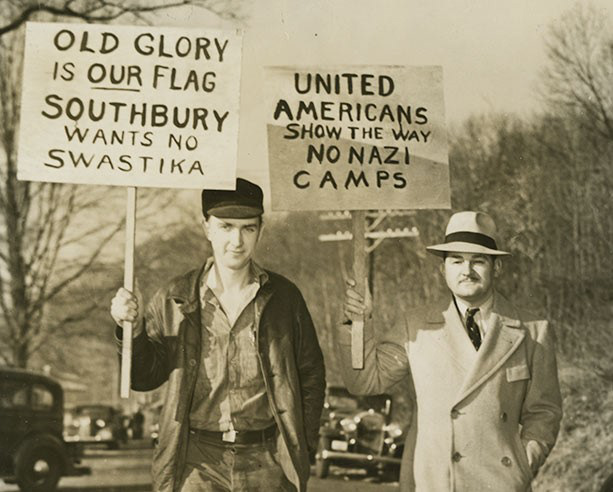 "We have written to the department of justice to call for action only to be told there is nothing that the federal government will do. So I ask my fellow Southburians, what will we do?"
Kettletowners is a multi-media roleplaying game designed to engage with history of 1930's small town America's resistance to Nazi Bund camps occupying parts of their community.
In May 2019 I worked with the United States Holocaust Memorial Museum to propose game design that would allow visitors to engage with America's Holocaust history through play. At the time they were exhibiting their show American and the Holocaust

which we were prompted to design for

.
After multiple days of brainstorming and research my group decided to create a game based on a specific American story from the exhibit.
The game is set during the Southbury/Bund conflict of 1937 set in a townhall meeting to show how local, organized action can make change. To create a game based around a town hall, we decided to use phone polling software to see how people would drop in and out, and voice anonymous opinions.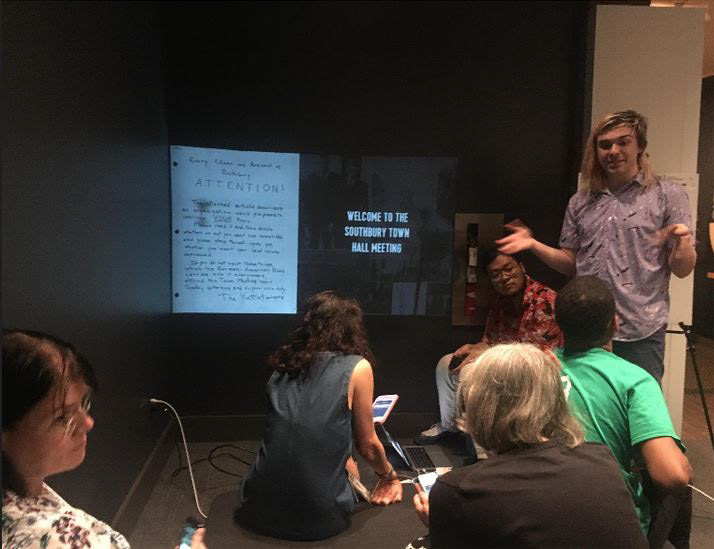 A session of Kettletowners runs with an orientation of the history that players will be addressing, an introduction from a town hall meeting moderator, and then a thrice-run cycle of issue, solution proposals, and voting.

Made in collaboration with Aliza Mahmood and Yufei Zhang during a multi-week residency at the United States Holocaust Memorial Museum.